About Us
SAFE, INC. RECOGNIZED AS SUPPLIER OF THE YEAR BY LOCKHEED MARTIN SPACE
Tempe, AZ – Safe, Inc., (Safe) was recently recognized by Lockheed Martin Space as a Supplier of the Year.
The award follows on the heels of Safe receiving the Lockheed Martin Space Outstanding Small Business Award in 2021. Both awards reflect Safe's exceptional design, manufacturing, and support of the Orion Program Crew Impact Attenuation System (CIAS).
Safe was specifically cited for its proactive management practices, superior quality of its operations, as well as its ability to effectively collaborate with its suppliers as well as Lockheed Martin and NASA. "Safe went above and beyond" in its preparation of engineering design support documentation which enabled efficient review and ensured customer satisfaction.
Safe's Supplier of the Year Award Certificate is here.
---
Safe, Inc. was honored when selected in September 2021 by Lockheed Martin Space as one of their 2021 Outstanding Small Business award recipients.
Tempe, AZ – Safe, Inc., (Safe) was selected by Lockheed Martin Space as a 2021 Outstanding Small Business Awardee on September 16th, 2021, for providing exceptional support to the Orion Spacecraft Program. "(Safe's) support of the Crew Impact System provides critical services to the safety and well‐being of our astronauts," according to Ms. Juanita Tavares, Director of Program Management and Subcontracts for Lockheed Martin Space.
Safe was one of only four small businesses to receive this prestigious award out of more than 10,000 suppliers to the global aerospace and defense firm based in Bethesda, MD
---
In April 2019, Safe, Inc. was assigned United States Patent No.: US 10,272,863 B1 for: STRUCTURE AND METHOD FOR PROTECTING A PASSENGER DURING A CRASH.
ABSTRACT:
A method and apparatus for protecting a passenger during a crash comprises a moveable seat with an energy absorber (EA) that allows the seat to stroke a finite distance to decelerate the passenger in a controlled manner. The seat is designed so that one of a plurality of fixed profile EA's can be selectively engaged to provide a tailored EA composite profile adapted to the occupant's weight and anticipated crash environment. The tailored EA composite profile applies a frequency matched, low onset force to the seat, which substantially eliminates problems associated with dynamic overshoot of the passenger's spine.
The inventors are Dr. Stan Desjardins, founder and CEO of Safe, Inc., Dr. Lance Labun, and Ms. April Pinger.
---
Dr. Stanley P. Desjardins is the Founder and CEO (2002 – present), as well as the Founder and former President and Chairman of Simula, Inc. (1975 – 2001, now BAE Systems Protection Systems, Phoenix, AZ). Dr. Desjardins has been involved in developing seat and restraint system design technology and producing products incorporating this energy absorption technology for more than 50 years. Early technology was included in Design Guides, Government Specifications, Standards and Handbooks. The results of his work were used in the development of MIL-S-58095, the U.S. Army's fixed-seating specification, as well as in MIL-S-85510, the U.S. military's troop seat specification, and several other federal specifications defining requirements for safety features of restraints and seats for both military and commercial aircraft. More than 30 articles and papers have been authored or co-authored by Dr. Desjardins and have influenced the development of safer systems worldwide. These papers primarily covered the subject of aviation crash safety—specifically, seats.
He also developed/qualified the world's first successful crashworthy/energy absorbing seating system for the UH-60A aircraft in the mid-1970s. Other aircraft equipped with Simula-qualified and produced crew seats include: UH-60 (all models and variants), SH-3, CH-53 (all models), KMAX, AH-64 (all models), V-22 (all models), UH-1Y, SH-60, EH-101 (all models and variants), AH-1Z, BA609, Groen Hawk, and many others.
Dr. Desjardins, as President of Simula, was also instrumental in the development and qualification of the cockpit air bag system (CABS) installed in the UH-60A/L Blackhawk and the OH-58D Kiowa Warrior helicopters. He managed the early energy absorbing seat developed for retrofit into the Heavy Expanded Mobility Tactical Trucks (HEMTTs) for use in Bosnia and the energy absorbing Sigma brackets used to support the High-Mobility Multipurpose Wheeled Vehicle (HMMWV) seats. He was also the Principal Investigator on the Small Business Innovation Research (SBIR) program that produced the mine blast technology demonstrator seat for TARDEC.
The first 10 years of Dr. Desjardins' professional engineering career were with Morton Thiokol, Inc. in solid propellant rocket development. He received his BSME from the University of Idaho in 1958 and received an honorary Dr. of Engineering degree, also from the University of Idaho, in 2010. He is the inventor or co-inventor of six U.S. patents. He has corroborated on more than 35 SBIR programs and successfully commercialized 8 distinct technologies currently in use by the U.S. military.
In October 2013, Dr. Desjardins was the SAFE Association's winner of the Michael R. Grost Career Achievement Award.
---
Dr. Dale J. Kennedy is the President of Safe and has more than 30 years of experience in Aerospace and Defense (A&D) in a variety of engineering and management positions. These include research and development (R&D) advancing the state-of-the-art in airborne and space-based cryogenic systems, field engineering on Minuteman ICBMs, and operational test and evaluation (OT&E) on air-to-air and air-to-ground munitions systems while on active duty in the U.S. Air Force for more than 13 years.
Subsequently, Dr. Kennedy spent more than 10 years working for Simula, Inc. in the areas of reliability, maintainability, and logistics support engineering, quality engineering and management, and directing the engineering function for energy absorbing crew and troop seat systems, cockpit airbags, and armor. He then spent several years leading Orbital Sciences' Launch Systems Group's subsystems engineering directorate managing a product portfolio of ~45 "common hardware" products that were used commonly between many different rocket platforms. In addition to his A&D engineering experience, he spent five years leading clinical data management and biostatistics analysis operations for a niche contract research organization (CRO) in support of clinical studies.
Dr. Kennedy is an Associate Faculty member in the Industrial Engineering Department at Arizona State University (ASU) and teaches Probability and Statistics for Engineering Decision Making. He has also co-taught Probability and Statistics Fundamentals for Analyzing Ophthalmic Clinical Studies for the Association for Research in Vision and Ophthalmology's (ARVO's) annual conferences in 2010, 2012, and 2013. He is a Certified Quality Engineer (CQE) and a Certified Professional Logistician (CPL). Dr. Kennedy is a member of DIA, ARVO, ASA, INFORMS, ASQ, SAFE, and AHS. He joined Safe as its President in 2012.
---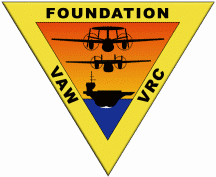 Supporting Member
Safe, Inc. is proud to be a supporting member of the VAW/VRC Foundation, whose mission is to support and advocate for the U.S. Navy Carrier Airborne Early Warning Command and Control and Carrier Onboard Delivery Community.
---